April 14, 2018 through May 09, 2018
The LightBox Files Exhibit 2018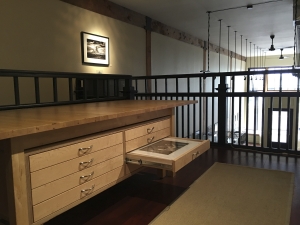 Please Join us for the Artists' Opening Reception of
The LightBox Files and The PDX 30 – 2018 Exhibits
Saturday, April 14th from 6-9pm.
Congratulations to the Photographers of the LightBox Files 2018
Jim Fitzgerald • Laura Kurtenbach • Donald MacDonald
Roger Dorband • Mike Demkowicz • Ken Hochfeld • Robert Potts
LightBox honors the complete photographer by recognizing those that pursue the art of fine printing.
We judge the submissions on the artistry of the photographs & technical mastery of the printing.
The work will be featured in The LightBox Files Exhibit and kept in our drawers for a year of public viewing.
Return to Exhibits