December 11, 2015 through December 21, 2015
Pop Up Show • December 2015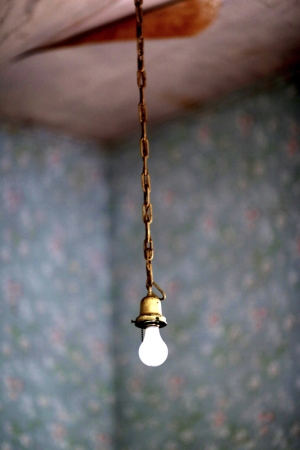 Congratulations to Diana H. Bloomfield for receiving the Juror's Award for the image "Bare Bulb and Blue Wallpaper"
Honorable Mentions: Congratulations to Eleanor Gorman, Anna Shaw, and Daryll Hodson
We were very happy to have Connie and Jerry Rosenthal of Rfotofolio as jurors
••••••••••••••••••••••••••••••••••••••••••••
Complete Image Gallery – Pop Up – December 2015
Congrats! to the following photographers for being selected for LightBox Pop Up • December 2015
Diana H. Bloomfield • Anna Shaw • James Anderson • Donna Gilhousen
Al Palmer • Eleanor Gorman • Ralph Wilson • David Bennett • Zan Hare
Darryl Hodson • Roger Dorband • Sharon Asplan • Jon Lingel • Ray Carns
Igor Zeiger • Claude Peschel Dutombe • Danica O. Kus • M. Christine Watson
Theme:
Beauty Where You Find It.
Photographers show us beauty in the most commonplace of things or places. Where most people will walk right by something, the photographers eye will see something of beauty, the way light goes through a glass doorknob, the color of feathers in the grass, crumbled paper with sunlight shining through it, jelly jars in a window, a moth wing. . . send us your beauty where you find it.
~ Jerry and Connie Rosenthal – Rfotofolio
Current & Past LightBox Pop Up Shows
••••••••••••••••••••••••••••••••••••••••••••
LightBox Pop Up Shows are a great way to have your work be seen and receive a fine print from LightBox!
Each month we display framed pigment prints of the 20 images selected by the LightBox Gallery directors and guest jurors.
$50 will be given to the photographer receiving the Juror's Award!
LightBox Pop Up Shows are featured on the Second Saturday of every month at our monthly openings during the Artwalk in Astoria, when we welcome about 80% of our visitors each month. Twenty photographs are chosen and displayed in black wood frames. We print every submission as an pigment print, 8"x10" image on 11" x 14" Archival Rag or Semi-Gloss Baryta paper. Whether you are selected for the exhibit or not, you receive a quality print in the mail. A Show Catalog is produced and available for purchase.
Please share this call with your friends!
••••••••••••••••••••••••••••••••••••••••••••
LightBox Photographic Gallery
1045 Marine Dr. Astoria, OR 97103
(503) 468-0238
Pop Up images are available for $100, printed as Archival prints on beautiful 100% cotton rag acid free paper, 8" x 10" images on 11" x 14" paper. Please contact us at .(JavaScript must be enabled to view this email address) with interest in prints of any of these images.
Return to Popup Shows