March 14, 2015 through April 10, 2015
MobileMagic XVII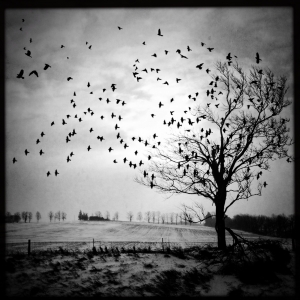 Congrats! to Jennifer Henriksen for receiving the Juror's Award for the image "Metamorphosis"
••••••••••••••••••••••••••••••••••••••••••••
Complete Image Gallery – MobileMagic Exhibit March 2015
••••••••••••••••••••••••••••••••••••••••••••
Congrats! to the following photographers for being selected for MobileMagic XVII
Eleanor Gorman • Ron Bailey • Cha Levias • Victory Tischer-Blue • Cecily Caceu
Gene Lazo • Suzanne Goodwin • Joshua Sarinana • Alan Julliard • Laura Husar-Garcia
Gabrielle Fine • Kodiak Xyza • Jennifer Henriksen • David Corbin • Connie Rafferty
Katy Tuttle • Sara Silks • Krista Glavich • Sheila McKinney • Connie Gardner-Rosenthal
Thanks to Lori Vrba for serving as Juror
I shoot film. I have an old Hasselblad and one lens. I have a darkroom in my basement where I do everything from beginning to end because I love my process. I am a dinosaur; a mastodon. I am petrified wood in a newborn April forest. Now the crazy thing is…I love this phone too. I love my apps, playing, immediacy and and oh my god The Instagram . I whole heartedly embrace this wild exercise in seeing, recording and sharing the mundane and the exquisite of my every day. Thankfully I'm not alone. ~ Lori Vrba
Lori Vrba is a native Texan now residing in North Carolina. She is a self-taught, film-based artist committed to the traditional wet darkroom. Her photographs as well as her assemblage work have a feminine, narrative component often addressing themes of time, place, memory, loss and desire. She considers her exhibition installations as an important extension of the work itself with recent examples of such in New Orleans, Atlanta, Santa Barbara and Houston. She is represented by Catherine Couturier Gallery in houston, Texas. Her work is held in the permanent collections of the Lishui Photography Museum in China and The Museum of Fine Arts Houston.
MobileMagic images are available and printed by LightBox as 5.5" x 8.5" Archival Inkjet prints on beautiful 100% cotton rag acid free paper, $35 Please contact us with interest in prints of any MobileMagic images* at .(JavaScript must be enabled to view this email address)
Current & Past MobileMagic Exhibits
••••••••••••••••••••••••••••••••••••••••••••
Mobile Phone Photographic Images are part of our everyday life. We nearly all have smart phones, allowing us to create images with the immediacy of reaching into our pocket, using the processing tools of the myriad of apps, which allow us to create with a serendipity similar to toy camera photography. In our MobileMagic Exhibits we wish to bring these uniquely creative images to the final print, off of our phones and into the beauty of a fine photographic print.
MobileMagic is a monthly exhibit for display in the gallery and online, opening during our regular Second Saturday Monthly Openings. Each month we display archival pigment prints of the top 25 juried images, selected by a renown juror from the photographic community. LightBox will print every submission, that's right, every single submission, not just the juror's top 25. All are printed as a 100% archival rag pigment print and mailed to the photographer. A Juror's choice will receive a $50 cash award.
Return to MobileMagic