October 10, 2014 through November 07, 2014
MobileMagic XIII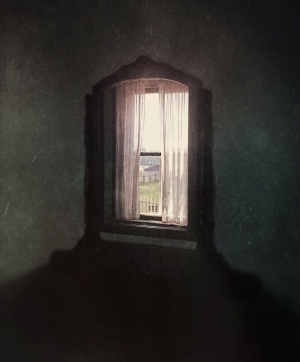 Congrats! to Suzzanne Goodwin for receiving the Juror's Award for the image "Outward Reflection"
••••••••••••••••••••••••••••••••••••••••••••
Complete Image Gallery – MobileMagic Exhibit October 2014
••••••••••••••••••••••••••••••••••••••••••••
Congrats! to the following photographers for being selected for MobileMagic XIII
Suzanne Goodwin • Joshua Sarinana • Suzy Norris • Leigh Oviatt
Cecily M. Caceu • Chad Rankin • Helene Barrette • Petyr Campos
Rebecca Ackporiaye • Gretchen Grace • Marian Rubin • Ray Carns
Sheryl Hess • Amo Passicos • Jeremy Boutwell • Jane Schultz
Thanks to Sita Mae for serving as Juror
"I use my phone because it removes pretenses. It's a vehicle of intimacy: it is a facilitator of selfies and sexts and emails and connections. Using a communication device makes it personal, facilitating that connection between me and my subject. Not just as an artist creating pictures of a model, but as a person capturing something about another person. What I love about mobile photography is its immediacy and authenticity. It is a medium filled with exuberance and emotion and right-up-in-your-face experiences. It's fantastic!" ~ Sita Mae
Sita Mae is an internationally exhibited and published figure and portrait photographer based in Pennsylvania. Her work is in the permanent collections of The Kinsey Institute, Tochka G Erotic Museum in Moscow, and The Erotic Museum in Amsterdam. She is also an avid iPhoneographer, incorporating it regularly into her figure and erotic work.
Current & Past MobileMagic Exhibits
••••••••••••••••••••••••••••••••••••••••••••
Mobile Phone Photographic Images are part of our everyday life. We nearly all have smart phones, allowing us to create images with the immediacy of reaching into our pocket, using the processing tools of the myriad of apps, which allow us to create with a serendipity similar to toy camera photography. In our MobileMagic Exhibits we wish to bring these uniquely creative images to the final print, off of our phones and into the beauty of a fine photographic print.
MobileMagic is a monthly exhibit for display in the gallery and online, opening during our regular Second Saturday Monthly Openings. Each month we display archival pigment prints of the top 25 juried images, selected by a renown juror from the photographic community. LightBox will print every submission, that's right, every single submission, not just the juror's top 25. All are printed as a 100% archival rag pigment print and mailed to the photographer. A Juror's choice will receive a $50 cash award.
Return to MobileMagic