August 08, 2015 through September 11, 2015
Mobile Magic XX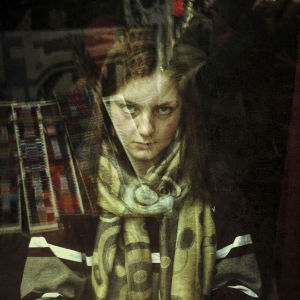 Congrats! to Dee-dee Drewrey for receiving the Juror's Award for the image "Eye Contact"
Congrats! to Joshua Sarinana, Katie Tuttle, Rachel Letchford and Sheila McKinney
for receiving Juror's Honorable Mentions!
••••••••••••••••••••••••••••••••••••••••••••
Complete Image Gallery – MobileMagic XX – August 2015
••••••••••••••••••••••••••••••••••••••••••••
Congrats! to the following photographers for being selected for MobileMagic XX
Dee-dee Drewrey • Alexzander Diaz • Miguel Angel Benjarano • Andrew M. K. Warren • Cha Levias
Anastasia Tantoros • Suzanne Goodwin • Joshua Sarinana • Chris W. Luhar-Trice • Damon Webster
Erin Malone • Arcee Gamit • Connie Gardner-Rosenthal • J. M. Golding • Jennifer Henriksen
Maureen Ruddy Burkhart • Ky Lewis • Grace Weston • Leslie Rosenthal • Sally Ann Field
Mariana Bartolomeo • Sheila McKinney • Rohina Hoffman • Rachel Letchford • Katy Tuttle
Aline Smithson served as Juror for MobileMagic XX
Current & Past MobileMagic Exhibits
••••••••••••••••••••••••••••••••••••••••••••
Our monthly MobileMagic series has reached it's 20th exhibit and we are sad to say, MobileMagic XX will be the last. We are sending this series off in style with Aline Smithson as juror. Aline was the juror for MobileMagic I, and we felt it would be fitting to have Aline as Juror of MobileMagic XX.
Mobile Phone Photographic Images are part of our everyday life. We nearly all have smart phones, allowing us to create images with the immediacy of reaching into our pocket, using the processing tools of the myriad of apps, which allow us to create with a serendipity similar to toy camera photography. In our MobileMagic Exhibits we wish to bring these uniquely creative images to the final print, off of our phones and into the beauty of a fine photographic print.
MobileMagic is a monthly exhibit for display in the gallery and online, opening during our regular Second Saturday Monthly Openings. Each month we display archival pigment prints of the top 25 juried images, selected by a renown juror from the photographic community. LightBox will print every submission, that's right, every single submission, not just the juror's top 25. All are printed as a 100% archival rag pigment print and mailed to the photographer. A Juror's choice will receive a $50 cash award.
MobileMagic images are available and printed by LightBox as 5.5" x 8.5" Archival Inkjet prints on beautiful 100% cotton rag acid free paper, $35 Please contact us with interest in prints of any MobileMagic images* at .(JavaScript must be enabled to view this email address)
Return to MobileMagic