Lightbox Photographic Gallery Call for Entries
The Photographic Nude 2018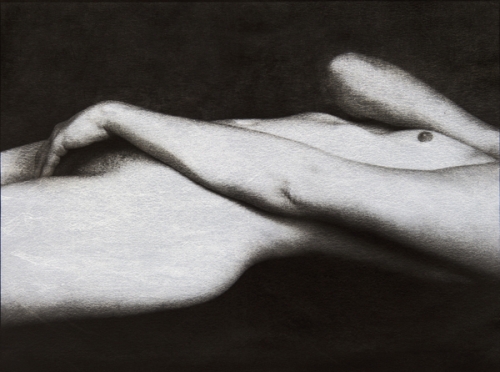 Dedicated in Memory of Ruth Bernhard and her Creative Spirit
LightBox welcomes submissions to The Photographic Nude 2018 Exhibit
Juror: Christa Blackwood
Submission Deadline: January 1, 2018
Show Dates: February 10 – March 7, 2018
Opening Reception, Saturday, February 10th, 2018, 6-9pm
The Photographic Nude is a juried exhibit exploring the artistic and creative view of the body and its form, celebrating the nude in photography by embracing a variety of styles. We welcome the timeless elegance of a classical study as well as alternative and provocative styles. Studies of the whole or partial human form, nude or semi-nude are eligible.
LightBox is honored to have fine art photographer Christa Blackwood serving as juror for our 8th Annual Photographic Nude Exhibit.
Christa Blackwood is an acclaimed photo-based artist whose photographs of male nudes reference identity, photographic/art history and popular culture.  Her works employ multiple techniques and methods — fusing traditional, historical and alternative methods with contemporary ideas and practices.  She has been featured in The New York Times, Art Desk Magazine, The Village Voice and The Chicago Sun Times and her work has been exhibited in galleries and museums throughout the U.S. and abroad.  
Christa Blackwood is thrilled to jury LightBox's Annual Nude Exhibition and is interested in seeing nudes presented in unique and meaningful ways, i.e., nudes that meld photographic technique with ideas and surprise.
Learn more about Christa at christablackwood.com
The Photographic Nude 2018 Exhibit will be published in Blur Magazine in the Spring of 2018.