Lightbox Photographic Gallery Call for Entries
ODD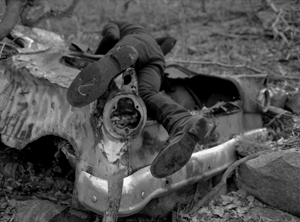 October 13 – November 7, 2018
Call for Submissions
Juror: Russell Joslin
Submission Deadline – Sunday, September 9, 2018
LightBox welcomes submissions to ODD.
Unique – Peculiar – Strange – Eccentric – Outlandish
ODD: departing from the ordinary, usual, or expected.
Different from what is normal or expected or happening in a way that is not planned or regular.
We are looking for photographic images that deviate from the normal—either in subject or in method—that are mismatched, individualistic, outside the box, and peculiar. Photographs that simultaneously challenge and excite. Images that through their ODD characteristics, dare viewers to think and see in unexpected ways.
We are honored to have Russell Joslin as juror for the exhibit.
Russell Joslin has worked primarily in photography since the early 90s, and in addition to his personal photographic work, is a celebrated editor and publisher. For 17 years (2000-2017), he was the Owner, Editor & Publisher of the internationally acclaimed photography journal SHOTS. In the beginning of 2018, he founded a new photography and art book publishing company, Skeleton Key Press. He has authored two books as editor: Black Forest (Candela Books, 2014) and Series of Dreams (Skeleton Key Press, 2018).
He lives and works in Oslo, Norway.