Lightbox Photographic Gallery Call for Entries
Extending Tradition • Large Format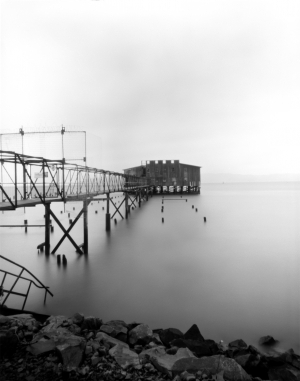 A Juried Exhibit for Large Format Photographers
Extending Tradition • Large Format
May 12 – June 6, 2018
Call for Submissions
Submission Deadline – Sunday, April 8, 2018
LightBox welcomes submissions to Extending Tradition • Large Format. 
In Extending Tradition • Large Format we celebrate the work of photographers shooting with large format film or plates. We are looking for any type of imagery and prints in any analog process, including Silver Gelatin and all the numerous and varied Alternative Processes including Wet Plate. One image each from 30 individual photographers will be shown to give recognition to those whose interest and talent follow the masterful path of Traditional Large Format Photography.
We are honored to have an amazing panel of Jurors for the exhibit.
Terry Thompson • John Wimberley • Jim Fitzgerald
Terry Thompson 's background in photography includes an art education at the legendary School of Visual Arts in N.Y.C. He was one of the first photographic artists to revive the Platinum print process in the 1960's. Terry currently lives in Portland, Oregon.
John Wimberley stands alone among current large format masters for his refined imagery and his technical mastery of the Silver Gelatin Process. His beautiful writings muse about the human element in the eternal search for the perfect photographic image.
Jim Fitzgerald is a Large and Ultra Large Format camera builder, photographer and educator living in Vancouver, Wa.. Jim works in the monochrome carbon transfer process using in camera negatives from his 8 × 10, 11 × 14, 8 × 20 or 14 × 17 hand crafted cameras.