Lightbox Photographic Gallery Call for Entries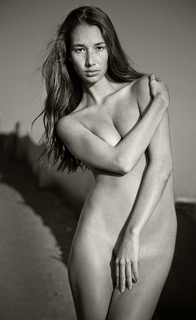 cover photo ©Renée Jacobs
Dedicated in Memory of Ruth Bernhard and her Creative Spirit
LightBox welcomes submissions to The Photographic Nude 2019 Exhibit
Juror: Renée Jacobs
Submission Deadline: December 17, 2018
Show Dates: February 9 – March 6, 2019
Opening Reception, Saturday, February 9th, 2019, 5-9pm
The Photographic Nude is a juried exhibit exploring the artistic and creative view of the body and its form, celebrating the nude in photography by embracing a variety of styles. We welcome the timeless elegance of a classical study as well as alternative and provocative styles. Studies of the whole or partial human form, nude or semi-nude are eligible.
LightBox is honored to have fine art photographer Renée Jacobs serving as juror for our 9th Annual Photographic Nude Exhibit.
I'm extremely honored to be invited to jury The Photographic Nude 2019. I'm a passionate supporter of nude photography and am excited to see all the entries. I believe we're at a pivotal social moment of how we view gender roles-female empowerment and masculine vulnerability are being examined as never before. Photography and all visual imagery have a huge role to play in shaping the dialogue. I'm looking forward to seeing what all of you have to say. 
~ Renée Jacobs – Executive Director, Photos de Femmes – "Women can't be heard if we can't be seen".
Renée Jacobs' nudes have been published and exhibited around the world. The recipient of the International Photography Award for Fine Art Nude, she is a fierce advocate of recapturing the "female gaze" and women's agency in how they are depicted in art and photographic history. Renée's nudes have been exhibited and published in books and magazines around the world. She has exhibited in Tokyo, Hong Kong, Bangkok, Los Angeles, Paris, Amsterdam, Italy and many others. Her published works include solo monographs such as RENÉE JACOBS' PARIS and inclusion in Taschen anthologies. She runs workshops at her home in the south of France and is the Executive Director of the new photo festival, Photos de Femmes, based on the premise: "Women can't be heard if we can't be seen."  You can see some of her recent presentation at the Fondo Internazionale per la Fotografia (FIOF) in Orvieto, Italy here and read a recent interview with her here, and visit RenéeJacobs.com