Lightbox Photographic Gallery Call for Entries
Plastic Fantastic Show VIII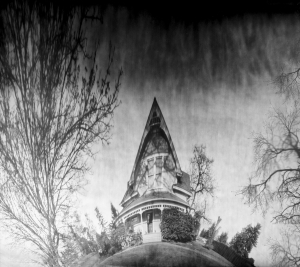 Plastic Fantastic VII Juror's Award
Diane Peterson – "On the Hill"
Call for Submissions
PLASTIC FANTASTIC VIII
TOY CAMERA SHOW
June 10th – July 5th , 2017
Submission Deadline, Midnight, Sunday, May 7, 2017
LightBox Photographic Gallery is pleased to announce the call for submissions for the 8th annual Plastic Fantastic Show.
This group show celebrates the love LightBox has for photographic images made with plastic "toy" cameras. LightBox is looking for pure Toy Camera Photography and will consider images shot with film only, using plastic, pinhole, box or homemade cameras.
No digital exposures will be considered. LightBox established this show to celebrate the gallery's anniversary every year!
We are very pleased to have Susan Burnstine jurying again, as always, for the Plastic Fantastic Show. Susan began working with toy cameras and has become a highly acclaimed photographic artist shooting with film and using rudimentary cameras of her own design. Her images are mesmerizing and dreamlike and her methods use film with the purity of the process as a vital element.